Qualche buon motivo per regalare uno smalto a Natale...
Cosa fate voi quando volete sentirvi speciali e indorarvi con un pizzico di lusso?... Solitamente io, dopo essermi lustrata gli occhi con le borse di Givenchy e Prada, faccio un salto in profumeria a comprare uno smalto di Chanel, o un rossetto di Yves Saint Laurent, o un gloss di Dior... L'appagamento è uguale (credo, ma ammetto di non avere termini di paragone), anzi forse migliore perchè il senso di colpa per i soldi spesi è inferiore ;)
Questo per dirvi di non sottovalutare l'idea di regalare uno smalto a un'amica, per Natale: ma sceglietelo con cura, fra i brand del lusso. I prezzi si aggirano intorno ai 24/30 euro.
I miei preferiti (anche da regalare) sono quelli di Chanel, ma se avete scelto questa strada, potete sbizzarrirvi fra le collezioni che più vi allettano come Estée Lauder, Dior, Givenchy...
...E avete dato un'occhiata anche alle 22 nuances di Lancome? Io sono capitata sul loro website proprio ieri sera e mi sono incantata a guardare questi colorini brillanti e intensi, uno più bello dell'altro!
Se dovessi sceglierne uno da regalare, andrei sicuramente sui toni dell'amarena, che sono così natalizi! In alternativa, visto che siamo in tema di feste, cercate qualcosa di glitterato, che quest'anno è tanto di tendenza. Ma ovviamente fate sempre riferimento ai gusti personali di chi riceverà il dono, altrimenti costringerete la povera malcapitata a mettere il suo smalto nuovo di zecca su una mensola buia del bagno....
smalti
VERNIS di LANCOME
What do you do when you want to feel special and go gold with a bit of luxury? ... I usually, after I had glazed eyes with bags of Givenchy and Prada, I jump in perfumery to buy a Chanel nail polish or a lipstick by Yves Saint Laurent, or any Dior gloss ... Fulfillment is the same (I guess at least, but I admit that I have no benchmarks), maybe even better because the guilt for the money spent is less ;)
This is to tell you not to underestimate the idea of giving a nailpolish to a friend, for Christmas, but choose it carefully, luxury brands. Prices are around 24/30 €.
My favorite ones (even as gifts) are those of Chanel, but if you have chosen this path, you can pick any one of the collections like Estée Lauder, Dior, Givenchy ...
And ... have you already take a look at 22 shades by Lancome? I've seen them on their website yesterday evening and I was enraptured to watch these brilliant and intense colors!
If I had to choose one as a gift, I would definitely choose sourcherry tones that are so glamourous! Alternatively, since we're on the subject of parties, you coul look for something glittery, which this year is so trendy. But... of course, please always refer to the personal tastes of those who will receive the gift, so they won't put their brand new enamel on a dark corner in the bathroom ....
nail polishes
VERNIS by LANCOME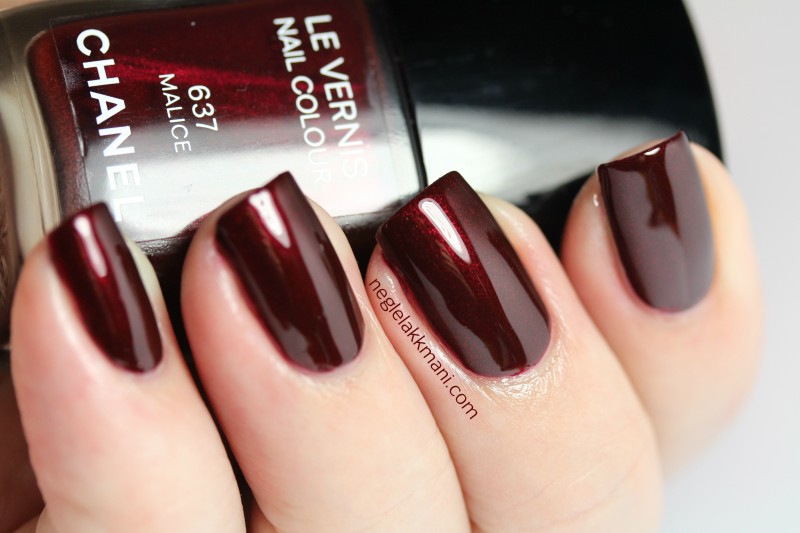 Quest' opera è distribuita con licenza Creative Commons Attribuzione - Non commerciale - Non opere derivate 3.0 Unported.